Maintenance
Maintenance accomplished at the Skate Park in 2016.

•Restrooms have been completely refurbished with new fixtures, lighting and entry doors.

•Outdoor lighting for the Skate Area has been installed with contributions from FELP's (Power poles and the lights), All electrical work paid for by the FEDC.

•The picnic tables have been resurfaced by the Floresville Parks Department and a new grill for the Skate Park will be installed in the 1st Quarter of 2017  along with a security camera, both donated by the Floresville Parks Foundation and the Floresville Parks Department will be installing a drinking fountain

•The Floresville Parks Foundation has also donated 3 new BBQ Grills to be placed in Pecan Park—also in the 1st Quarter of 2017.
Plans for 6th Street Park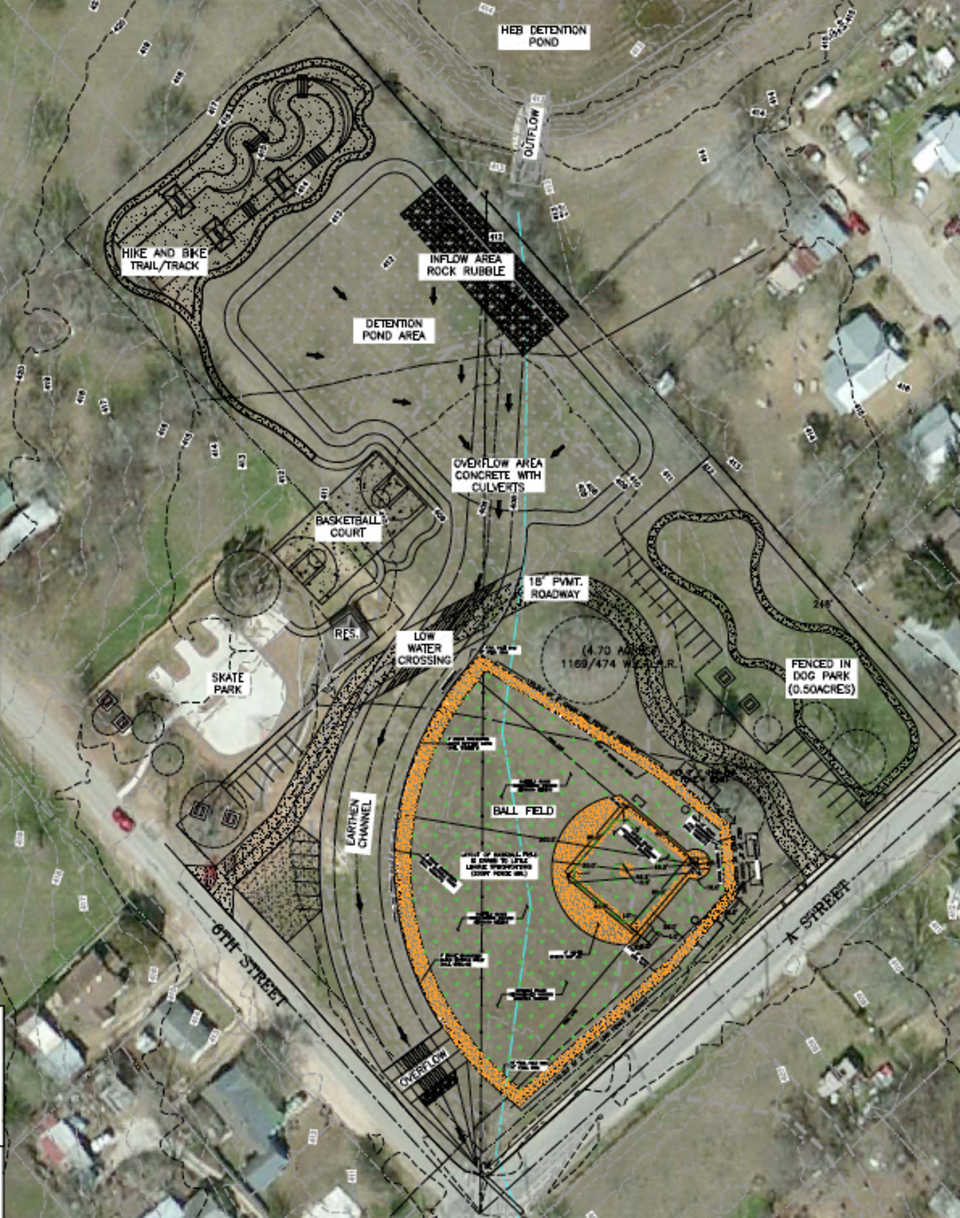 Potential Park Improvement Projects
PDF
•The addition of a 690' drainage pipe from the corner of 6th & A Street on a diagonal to the detention pond would open a large section of land for softball and/or soccer.
•A fenced off-leash dog park facility with a entrance off of A Street.
•Add a single full length basketball court just east and north of the current restroom building.
•Add a water faucet and add two utility poles to provide power and house security cameras.
Wish List of Changes
PDF